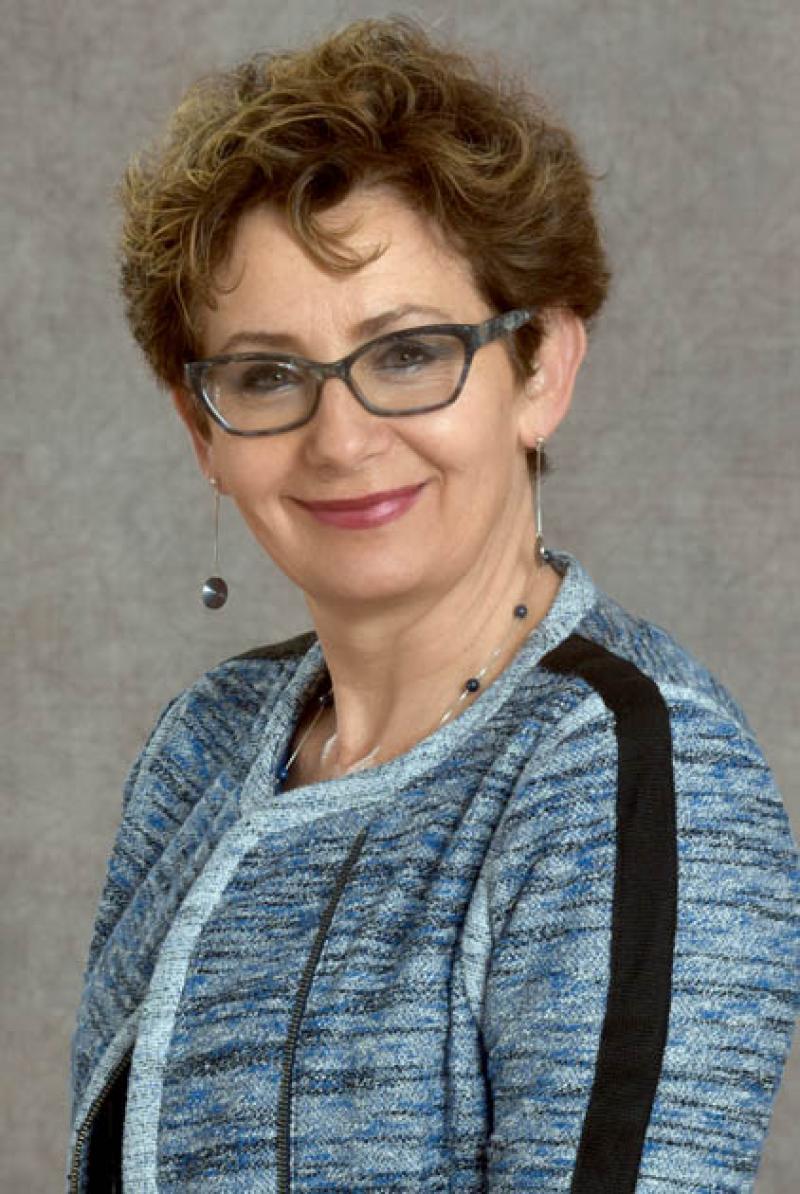 Overview
Dr. Davidson's program of research focuses on behavioral and psychosocial mechanisms and interventions for patients with cardiovascular disease. She has conducted randomized controlled trials of anger management and depression treatment for both hypertensive and post-myocardial infarction patients. She is also testing a telephone-based problem solving treatment to improve compliance with medical recommendations in cardiovascular disease patients.
Areas of Expertise / Conditions Treated
Behavioral Health Consultation
Academic Appointments
Professor of Behavioral Medicine (in Medicine and Psychiatry)
Administrative Titles
Executive Director, Center for Behavioral Cardiovascular Health, Columbia University Medical Center
Vice-Dean, Organizational Effectiveness
Chief Academic Officer, NewYork-Presbyterian Hospital
Credentials & Experience
Education & Training
BA, 1984 Queens University
PhD, 1991 Clinical Psychology, University of Waterloo (Canada)
Internship: Mount Sinai Medical Center
Honors & Awards
2000 Michael Follick Research Award from National Society of Behavioral Medicine
2001 Distinguished Service Award, Society of Behavioral Medicine
2002 Elected Fellow, Society of Behavioral Medicine
2002 Member, Center for Scientific Review, Risk, Prevention and Health Behavior-3
2003 Irma T. Hirschl/Monique Weill-Caulier Scholar Award
2003 Elected Fellow, Health Psychology, American Psychological Association
2004 Elected Fellow, Academy of Behavioral Medicine Research (FABMR)
2005 Career Service Award, Health Psychology, American Psychological Association
2005 Member, NIH Working Group High Risk for Cardiovascular Event in the Near Future
2006 Founding Convenor, Cochrane Behavioral Medicine Field
2007- Member, National Institute of Health-NHLBI Board of External Experts
2008 Invited Lecturer, International Congress of Behavioral Medicine, Tokyo, Japan
2008 Master Lecturer, Society of Behavioral Medicine, San Diego, US
2008 Member, NIH Steering committee, Design Approaches to Meditation research
2008 AAMC Mid-career Women faculty professional development (invited attendee)
2009 Keynote Speaker, British Psychological Society, Ashford, England
2009 Elected Fellow, American Heart Association Epidemiology council (FAHA)
2013 Distinguished Scientist Award, Society of Behavioral Medicine
2013 Annual Golden Mind-Body Lecturer, University at Buffalo School of Medicine
2014- Member, United Stated Preventative Services Task Force
2015 Elected Fellow, European Health Psychology Society (one chosen per year)
2016 Elected Fellow, New York Academy of Medicine
2016 Columbia University Medical Center/Irving Institute Mentor of the Year
Research
Karina Davidson, PhD is Professor of Behavioral Medicine in Medicine, Cardiology, and Psychiatry at Columbia College of Physicians and Surgeons, and also as the Director of the Center for Behavioral & Cardiovascular Health. She is a clinical health psychologist by training. Her program of research focuses on the relationship between psychosocial risk factors and their role in the course and outcome of cardiovascular disease. She has conducted randomized controlled trials of anger management and depression treatment for both hypertensive and post-myocardial infarction patients. Most recently Dr. Davidson conducted an NIH-funded randomized controlled trial to test if enhanced depression treatment vs current treatment improves healthcare costs and depression in acute coronary disease patients at sites across the U.S. Dr. Davidson was recently awarded a New York State Department of Health program project to investigate novel hospital system interventions for improving 30-day readmissions for patients presenting with heart failure, chronic obstructive pulmonary disease, or myocardial infarction. She is working closely with leadership from New York Presbyterian hospital system to improve patient flow through the emergency department to medicine units at multiple hospitals. This past year, she was also awarded a PCORI grant to investigate which conditions and symptoms in primary care patients should be targeted for treatment in N-of-1 trials.
Research Interests
Etiology, course and treatment of depressive symptoms in patients with acute coronary syndromes.
Selected Publications
1.Davidson KW, Cheung K. Envisioning a future for precision health psychology: Innovative applied statistical approaches to n-of-1 studies. Health Psychol Rev. 2017;11:292-294
2.Palmeri NO, Davidson KW, Whang W, Kronish IM, Edmondson D, Walker MD. Parathyroid hormone is related to qt interval independent of serum calcium in patients with coronary artery disease. Ann Noninvasive Electrocardiol. 2017 Sep 26 [Epub ahead of print].
3.Kronish IM, Alcantara C, Duer-Hefele J, St. Onge T, Davidson KW, Carter EJ, Medina V, Cohn E and Moise N. Patients and primary care providers identify opportunities for personalized (N-of-1) trials in the mobile health era. J Clin Epidemiol. 2017 Jun 23 [Epub ahead of print].
4.Davidson KW. Waiting for Godot: Engaging in Discussions About Depression Care in Patients With Acute Myocardial Infarction While Waiting for a Definitive Trial That Never Appears. Circulation. 2017;135:1690-1692.
5.Burg MM, Schwartz JE, Kronish IM, Diaz KM, Alcantara C, Duer-Hefele J, Davidson KW. Does Stress Result in You Exercising Less? Or Does Exercising Result in You Being Less Stressed? Or Is It Both? Testing the Bi-directional Stress-Exercise Association at the Group and Person (N of 1) Level. Ann Behav Med. 2017 Mar 13 [Epub ahead of print]. NIHMS875121.
6.Louh IK, Greendyke W, Hermann E, , Falzon L, Vawdrey DK, Shaffer JA, Calfee D, Furuya EY and Ting HH. Hospital-onset Clostridium Difficile Infection: Systematic Review and Best Practices for Prevention. Infect Control Hosp Epidemiol. 2017;4:476-482. NIHMSID879558.
7.Moise N, Ye S, Alcantara C, Davidson KW, Kronish I. Depressive symptoms and decision-making preferences in patients with comorbid illnesses. J Psychosom Res. 2017;92:63-66. PMCID: PMC4889561.
8.Wasson LT, Cusmano A, Meli L, Louh I, Falzon L, Hampsey M, Young G, Shaffer J, Davidson KW. Association between learning environment interventions and medical student well-being: a systematic review. JAMA. 2016;316(21):2237-2252. PMCID: PMC5240821 [Available on 2017-12-06]
9.Sumner JA, Khodneva Y, Muntner P, Redmond N, Lewis MW, Davidson KW, Edmondson D, Richman J, Safford MM. Effects of Concurrent Depressive Symptoms and Perceived Stress on Cardiovascular Risk in Low- and High-Income Participants: Findings From the Reasons for Geographical and Racial Differences in Stroke (REGARDS) Study. J Am Heart Assoc. 2016;5:pii: e003930. PMCID: PMC5121497
10.Panagioti M, Bower P, Kontopantelis E, Lovell K, Gilbody S, Waheed W, Dickens C, Archer J, Simon G, Ell K, Huffman JC, Richards DA, van der Feltz-Cornelis C, Adler DA, Bruce M, Buszewicz M, Cole MG, Davidson KW, de Jonge P, Gensichen J, Huijbregts K, Menchetti M, Patel V, Rollman B, Shaffer J, Zijlstra-Vlasveld MC, Coventry PA. Association Between Chronic Physical Conditions and the Effectiveness of Collaborative Care for Depression: An Individual Participant Data Meta-analysis. JAMA Psychiatry. 2016;73:978-989.
11.Sampson UKA, Kaplan RM, Cooper RS, Diez Roux AV, Marks JS, Engelgau MM, Peprah E, Mishoe H, Boulware LE, Felix KL, Califf RM, Flack JM, Cooper LA, Gracia JN, Henderson JA, Davidson KW, Krishnan JA, Lewis TT, Sanchez E, Luban NL, Vaccarino V, Wong WF, Wright Jr JT, Meyers D, Ogedegbe OG, Presley-Cantrell L, Chambers DA, Belis D, Bennett GC, Boyington JE, Creazzo TL, de Jesus JM, Krishnamurti C, Lowden MR, Punturieri A, Shero ST, Young NS, Zou S, Mensah GA. Reducing Health Inequities in the U.S.: Recommendations From the NHLBI's Health Inequities Think Tank Meeting. J Am Coll Cardiol. 2016;68:517-524. PMCID: PMC4968582
12.Bibbins-Domingo K, Grossman DC, Curry SJ, Davidson KW, Epling JW, Jr., Garcia FA, Gillman MW, Kemper AR, Krist AH, Kurth AE, Landefeld CS, LeFevre M, Mangione CM, Owens DK, Phillips WR, Phipps MG, Pignone MP, Siu AL. Screening for Lipid Disorders in Children and Adolescents: US Preventive Services Task Force Recommendation Statement. JAMA. 2016;316:625-633.
13.Yang JX, Hunt TD, Ting HH, Henderson D, Finkelstein J, Davidson KW. Improving Value-Add Work and Satisfaction in Medical Residents Training: A Resident-Led Quality Improvement Project Employing the Lean Method to Improve Hospital Supply Usage. Postgrad Med J. 2017;1098:193-197.
14.Davidson KW, Shaffer J, Ye S, Falzon L, Emeruwa IO, Sundquist K, Inneh IA, Mascitelli SL, Manzano WM, Vawdrey DK and Ting HH. Interventions to improve hospital patient satisfaction with healthcare providers and systems: a systematic review. BMJ Qual Saf. 2016 Aug 3 [Epub ahead of print]. PMCID: PMC5290224 [Available on 2018-02-03]