Virtual Visits with Columbia Cardiology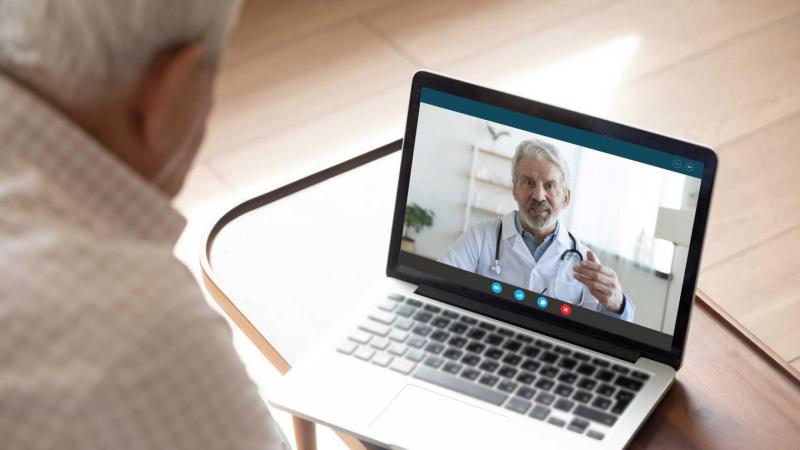 When it comes to your heart health, it's important to stay connected with your care team. Columbia Virtual Visits let you receive ongoing care from your cardiologist when an in-person visit isn't necessary, convenient, or practical—from the comfort of your own home.
What Are Virtual Visits?
Using a computer, smartphone, or tablet, you'll be able to see and hear your cardiologist over video conferencing. You'll still get the same level of comprehensive care as a traditional office visit, and your doctor will have the same access to your medical information. Virtual Visits offer many advantages:
●       Sign in and be ready for your appointment in minutes
●       No commute or finding parking
●       Helps reduce crowding for in-office visits
Highlights
A Hybrid Approach
Virtual Visits aren't always appropriate, since some appointments require an in-person visit for diagnosis or treatment. Columbia Cardiology uses a hybrid approach to coordinate different types of visits to prioritize safety, convenience, and effective disease management.
Depending on your heart condition, Virtual Visits can be used for: 
●       New patient visits
●       Regular check-ups
●       Follow-up visits
●       Postoperative visits
●       Medication management
●       Second opinions
When you contact us to make your appointment, our team will work with you to determine if a Virtual Visit is right for you.
Make a Virtual Visit Appointment
To schedule a Virtual Visit please complete our online appointment request form and our office will follow up with you soon. For your appointment, you'll need:
A Connect patient portal account—you can sign up at www.myconnectnyc.org
An iOS or Android smartphone or tablet or a computer with a camera, speaker, and microphone
A stable internet connection
The Zoom app downloaded and configured on your device

Smartphone or Tablet - The Zoom Cloud Meetings app can be found in the Apple app store or Android Google Play store
Computer - The Zoom Client for Meetings can be downloaded at https://zoom.us/download
You can learn more by visiting www.columbiadoctors.org/telehealth.