Ali Lab
Location and Contact Information
Columbia University Irving Medical Center
650 W. 168th Street
Black Building, 9th Floor, Room 901-B
United States
About the Ali Lab
The Shah Ali Lab at Columbia University Irving Medical Center seeks to uncover molecular pathways that can regenerate the human heart. Dr. Ali's previous work focused on characterizing endogenous cardiomyocyte proliferation in postnatal mice using novel genetic models, defining cardiac fibroblast developmental heterogeneity with lineage tracing, identifying homotypic fusion between cardiomyocytes in vivo, and investigating the mechanisms of neonatal heart regeneration.
The lab will use the neonatal mouse as a model system to study mammalian cardiac regeneration and explore mechanisms that underlie adult cardiomyocyte polyploidization and multinucleation (including cardiomyocyte fusion) – which are barriers to adult cardiac regeneration. By using cellular, biochemical, and molecular tools in concert with animal studies, we hope that our findings can reveal fundamental insights about how to enhance the regenerative potential of the mammalian heart.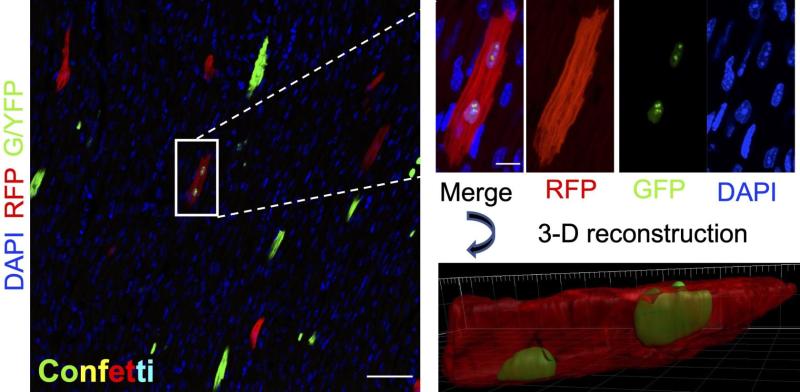 Current Projects
Elucidate the evolutionary basis for mammalian cardiomyocyte bi- and multi-nucleation
Define the degree and determine the physiological relevance of homotypic fusion between cardiomyocytes
Decipher intercellular communication between resident cardiac lineages during neonatal regeneration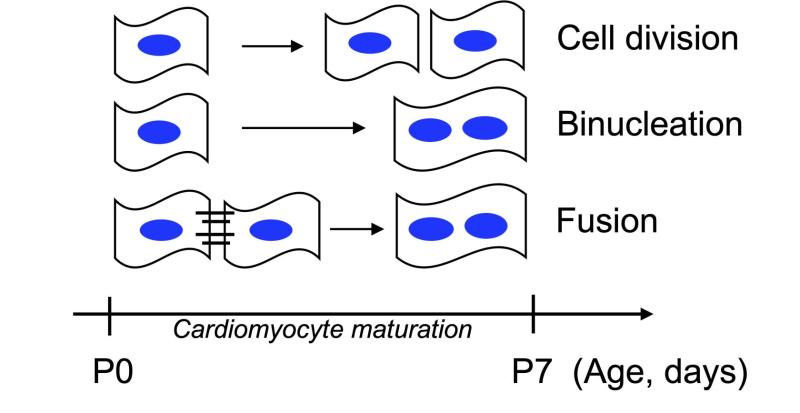 Lab Members
Dr. Shah Ali is a physician-scientist in the Division of Cardiology in the Department of Medicine. He obtained his Bachelor of Arts degree in Chemistry at Rutgers University-Newark. He went on to obtain his M.D. from Stanford School of Medicine. He short-tracked his Internal Medicine residency at University of California San Francisco and completed his fellowship training in Cardiology at University of Texas Southwestern. For his research training, he has been mentored by Drs. Huixin He (Rutgers), Irving Weissman (Stanford), Reza Ardehali (UCLA), and Hesham Sadek (UTSW). He was recruited to join the faculty at Columbia University Irving Medical Center (CUIMC) in the Fall of 2021. Dr. Ali treats general cardiology patients at NY Presbyterian Hospital-Columbia.
Select Publications
Angiocrine IGFBP3 Spatially Coordinates IGF Signaling During Neonatal Cardiac Regeneration. Shah R. Ali, Waleed Elhelaly, Ngoc Uyen Nhi Nguyen, Shujuan Li, Ivan Menendez-Montes, Zhaoning Wang, Miao Cui, Abdallah Elnwasany, Feng Xiao, Suwannee Thet, Nicholas T. Lam, Alisson Cardoso, Ana Helena Pereira, Mohammad Goodarzi, Michael T. Kinter, Andrew Lemoff, Luke I. Szweda, John Shelton, Wataru Kimura, Hesham A. Sadek. Biorxiv. 2021. doi: https://doi.org/10.1101/2021.09.16.460522

Homotypic Fusion Generates Multinucleated Cardiomyocytes in the Murine Heart. Ali SR, Menendez-Montes I, Warshaw J, Xiao F, Sadek HA. Circulation. 2020;141(23):1940-1942. PMID: 32510998

Deep Learning Identifies Cardiomyocyte Nuclei With High Precision. Ali SR, Nguyen D, Wang B, Jiang S, Sadek HA. Circ Res. 2020;127(5):696-698. PMID: 32486999

Developmental heterogeneity of cardiac fibroblasts does not predict pathological proliferation and activation. Ali SR, Ranjbarvaziri S, Talkhabi M, Zhao P, Subat A, Hojjat A, Kamran P, Müller AM, Volz KS, Tang Z, Red-Horse K, Ardehali R. Circ Res. 2014;115(7):625-35. PMID: 25037571

Existing cardiomyocytes generate cardiomyocytes at a low rate after birth in mice. Ali SR, Hippenmeyer S, Saadat LV, Luo L, Weissman IL, Ardehali R. Proc Natl Acad Sci U S A. 2014;111(24):8850-5. PMID: 24876275

Prospective isolation of human embryonic stem cell-derived cardiovascular progenitors that integrate into human fetal heart tissue. Ardehali R, Ali SR, Inlay MA, Abilez OJ, Chen MQ, Blauwkamp TA, Yazawa M, Gong Y, Nusse R, Drukker M, Weissman IL. Proc Natl Acad Sci U S A. 2013;110(9):3405-10. PMID: 23391730