Education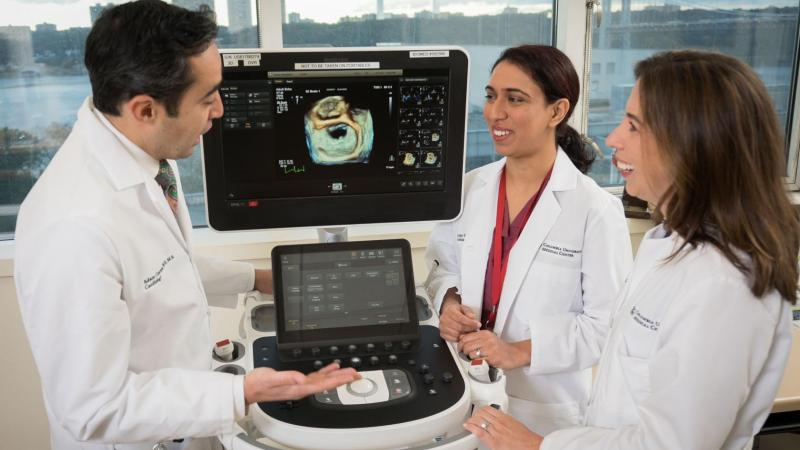 The Seymour, Paul and Gloria Milstein Division of Cardiology is committed to training tomorrow's leaders in cardiology and cardiac surgery. Our fellows play an essential role in bringing new ideas, energy, and perspective to a specialty whose importance increases as the population ages.
Our fellowship programs offer comprehensive training and experience in the diagnosis and management of patients with all types of cardiovascular conditions, including acute myocardial infarction, ischemic heart disease, congestive heart failure, cardiac transplantation, arrhythmias, valvular heart disease, pulmonary hypertension, preventive cardiology, lipid disorders, peripheral vascular disease, infectious and inflammatory heart disease, and adult congenital heart disease.
All fellowships emphasize outstanding clinical care delivery, with a focus on compassion for patients and their families, in an academic environment that also promotes basic, clinical, and translational research.
A fellowship in the Division of Cardiology provides the foundation for tomorrow's academic and thought leaders, physician-scientists, and clinical educators in cardiovascular disease.