Structural Heart Disease Fellowship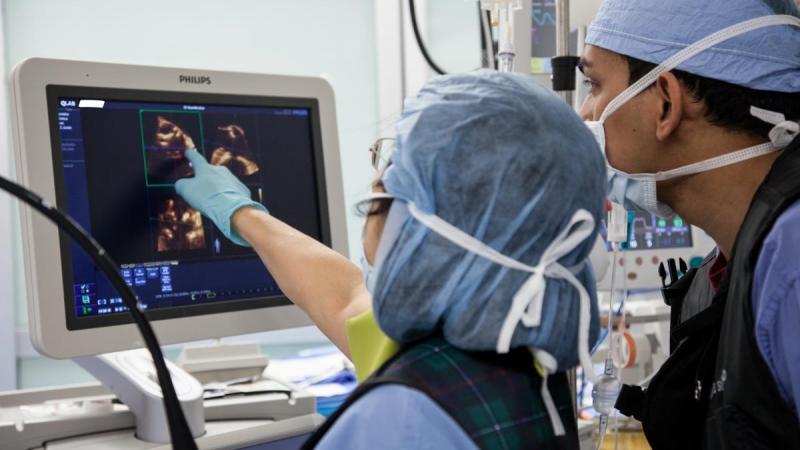 Application Deadline Date:
9/30/2022
Program Start Date
July 1st
Length of Program
1 year
Number of Positions Per Year
3
Application Open Date: 
6/1/2022
We are no longer taking applications for this academic year.
Susheel K. Kodali, MD
Fellowship Director
The Columbia Structural Heart & Valve Center sponsors one and two-year, non-ACGME-accredited fellowship opportunities. The fellowship provides experience in the interventional and medical therapy of structural heart disease with a special focus on transcatheter valve therapeutics. Applicants must have completed general cardiology and interventional cardiology fellowships. Fellows will be appointed as clinical instructors in the Department of Medicine.
Interventional Experience
Fellows will participate in the full spectrum of transcatheter structural heart procedures, including aortic and mitral valve therapies, atrial and ventricular septal occlusion, and left atrial appendage intervention. There will be a particular emphasis on transcatheter aortic valve replacement. As they gain experience, fellows will progress through the different procedural roles with the expectation of becoming "first operator" by the latter half of the year. Preprocedural evaluation, complication management, and post-operative care will be emphasized.
Clinical Experience
Fellows spend approximately one day per week in the valve clinic and one week per month managing the inpatient valve service. An emphasis will be placed on the longitudinal care of patients from evaluation through hospital admission, treatment, post-operative care, and discharge.
Research Experience
Fellows are expected to participate in faculty-directed clinical research projects, which culminate in presentation at a major scientific meeting and journal publication. Fellows also participate in the enrollment and follow-up of patients in clinical trials.
How to Apply
Applicants must have completed the General Cardiology and Interventional Cardiology Fellowships before applying to this advanced fellowship.
Candidates for this advanced fellowship program should complete the advanced fellowship program application and submit to the fellowship coordinator by September 30th.
Download the Advanced Fellowship Program Application
Contact
Katherine Malave
Fellowship Program Manager
Interventional Cardiology
km2984@cumc.columbia.edu
212-305-2708