Research Centers and Programs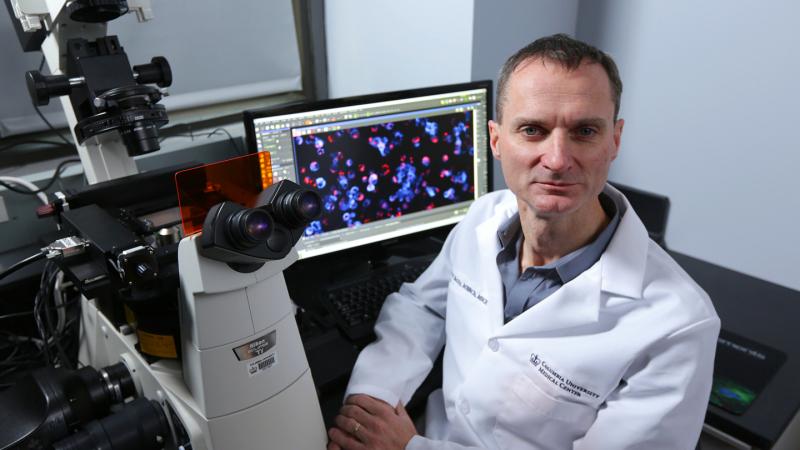 Research centers and programs in the Seymour, Paul and Gloria Milstein Division of Cardiology at Columbia University Irving Medical Center are at the forefront of investigations that are helping to shape the practice of clinical cardiology worldwide. We are conducting federally-funded basic science, translational, and clinical research and our programs are involved in the coordination of clinical trials as well as education of faculty, fellows, and junior trainees.
Cardiometabolic Precision Medicine Program
Our new Cardiometabolic Precision Medicine Program is bringing together researchers from across the medical center to facilitate the discovery of new disease-causing mutations and genomic contributions to cardiovascular disease.
Explore the Cardiometabolic Precision Medicine Program
Columbia Interventional Cardiovascular Care
Research at Columbia Interventional Cardiovascular Care is focused on furthering our knowledge of new techniques and technologies within the expansive subspecialty of interventional cardiology. Many of our clinicians are national leading principal investigators for clinical trials and have been instrumental in furthering the technologies in virtually every area of interventional cardiac and vascular therapies.
Go to Columbia Interventional Cardiovascular Care
Center for Behavioral Cardiovascular Health
The Center for Behavioral Cardiovascular Health (CBCH) is a leader in cutting-edge behavioral medicine research, comprised of an interdisciplinary team of scientists dedicated to understanding how and why behaviors, psychological factors, and societal forces influence hypertension and cardiovascular disease.
Visit Center for Behavioral Cardiovascular Health
Women's Heart Center
The Women's Heart Center sponsors of some of the most important multidisciplinary scientific studies investigating heart disease and other critical health issues for women. We facilitate scientific investigation into gender-specific biology, crossing the disciplines that impact women's health, an especially important focus given that much of current biomedical knowledge is based on the assumption that there are no gender differences.