General Cardiology Fellowship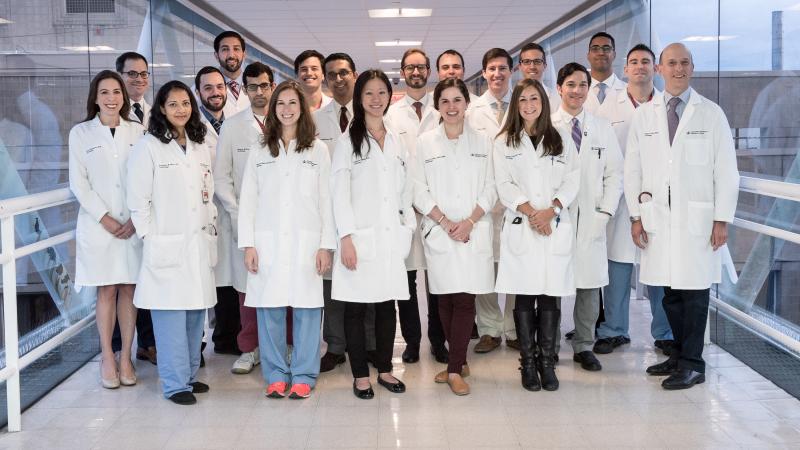 | | |
| --- | --- |
| Application Deadline | July 31st |
| Number of positions | 7 |
| Length of program | 3 or 4 years |
| Program start date | July 1st, 2024 |
Steven Marx, MD
Fellowship Director
Columbia's highly competitive cardiovascular fellowship program, a leader in training heart specialists of tomorrow for more than twenty years, attracts more than 600 applicants for six slots annually. Fellows chosen represent a diverse background in terms of gender, race/ethnicity, residency institution, and academic interest.
Our fellows receive superb clinical and research training at one of the nation's best cardiology programs, from nationally and internationally renowned faculty, in an outstanding and supportive environment.
Fellows can choose either a three-year or four-year program:
A three-year clinical track that includes a standard two-year core curriculum and a third year divided between clinical rotations and subspecialty research
A four-year research track that adds two years of intensive research training under an NIH-sponsored grant to the initial two-year curriculum
Columbia offers a unique, autonomous clinic experience with the chance to care for an under-served population that lives mostly in Manhattan and the Bronx. In addition, we offer heart failure and transplant rotations that are among the most extensive in the country. Columbia is one of only a handful of cardiovascular fellowships in the nation offering rotations in adult congenital heart disease, including pediatric electrophysiology and pediatric cardiac catheterization.
Dedicated research opportunities extend for six months or two years, depending on whether a fellow chooses the three or four year fellowship track. An outstanding depth and breadth of opportunities are available to the fellows in basic, clinical, and translational research. Fellows are encouraged to select a mentor who is affiliated with the cardiology division, but have the freedom to explore research opportunities throughout Columbia University Medical Center, Columbia University's main campus, and beyond.
The fellows are an essential part of the division and our faculty is categorically committed to training the academic leaders of tomorrow. After completing our program, our fellows go on to be top clinicians and researchers, and many now serve as leaders of programs at top institutions around the country.