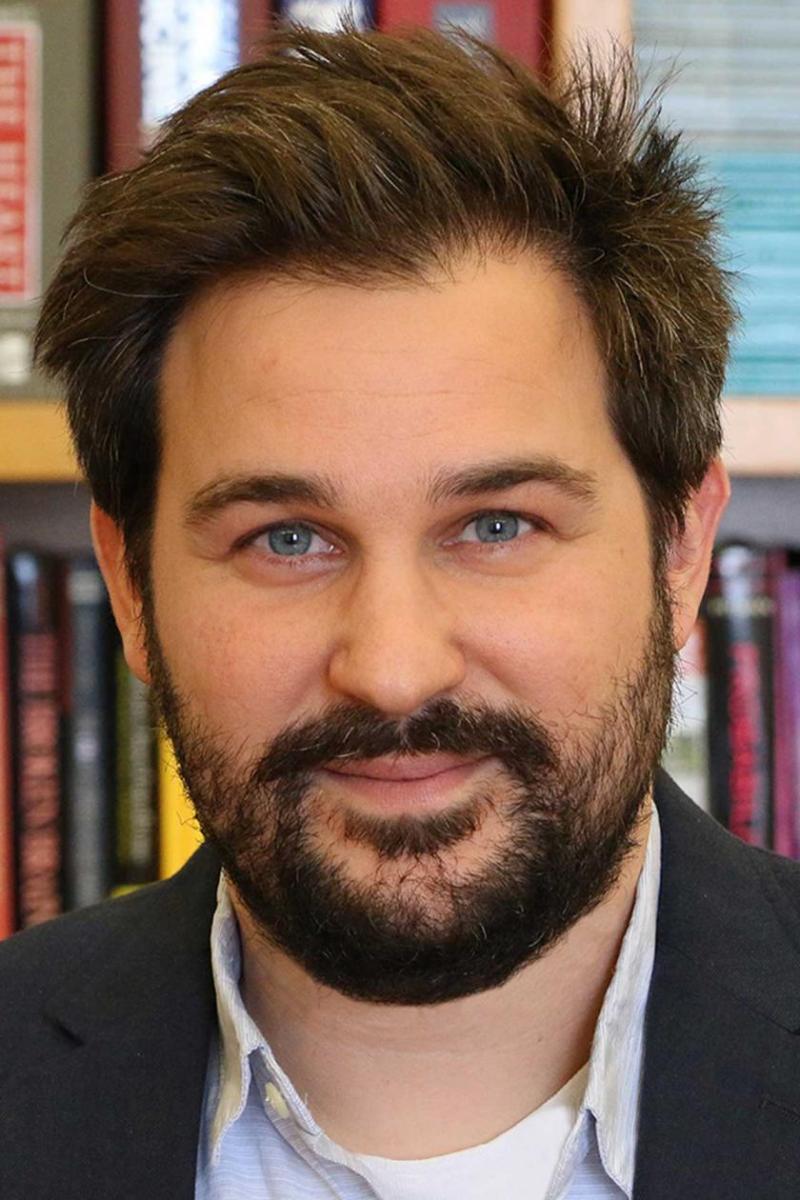 Overview
Dr. Shechter is Assistant Professor of Medical Sciences at Columbia University Irving Medical Center. He received his PhD while in the laboratory of Dr. Diane Boivin at McGill University. During this time, he trained in human chronobiology and developed expertise in the assessment of the sleep-wake cycle and circadian physiology. He completed a postdoctoral research fellowship under the mentorship of Dr. Marie-Pierre St-Onge at the New York Obesity Nutrition Research Center at Columbia University. There he began to examine the relationship of sleep with food intake, physical activity, and metabolism. His current research at CBCH focuses on how sleep and circadian rhythm disturbance, as a result of pathophysiologic states and lifestyle/behaviors, affects cardiometabolic and psychological outcomes. He is also interested in the impact of chronotherapeutic interventions and the light environment on sleep and mood. By conducting varied and interdisciplinary research, including observational studies, laboratory-based mechanistic studies, and patient-oriented clinical interventions, Dr. Shechter's work aims to clarify the bio-behavioral pathways by which sleep and circadian rhythms influence health and well-being.
Dr. Shechter is currently PI on an NHLBI-funded R01 examining the association of short sleep and sedentary behavior with 1-year risk for recurrent cardiovascular events and mortality following stroke (R01HL141494). He is also currently MPI on an NHLBI-funded R01 to examine how sleep/circadian disruption and work-related environmental factors are related to the development of burnout and elevated blood pressure in emergency department clinicians (the Identification of Modifiable PROgnosticators for burnout and cardioVascular risk in Emergency medicine [IMPROVE] study; R01HL146911).
Credentials & Experience
Education & Training
PhD, 2011 Neuroscience, McGill University
Committees, Societies, Councils
Research
Research Interests
Relationship of sleep and circadian rhythms with cardiometabolic and psychological health

Impact of work-related factors (e.g., circadian misalignment due to shift work) and stressors on sleep, behavior, cardiovascular and mental health
Effects of light exposure on sleep and mood
Selected Publications
Abdalla M, Schwartz JE, Cornelius T, Chang BP, Alcántara C, Shechter A. (2020). Objective Short Sleep Duration and 24-hour Blood Pressure. International Journal of Cardiology Hypertension. 7 (2020), 100062.
Leeds R, Shechter A, Alcántara A, Aggarwal B, Usseglio J, Abdalla, M, Moise N. (2020). Elucidating the relationship between Insomnia, Sex, and Cardiovascular Disease. Gender and the Genome. In press.
Shechter A, Diaz F, Moise N, Anstey DE, Ye S, Agarwal S, Birk J, Brodie D, Cannone DE, Chang B, Claassen J, Cornelius T, Derby L, Dong M, Givens RC, Hochman B, Homma S, Kronish IM, Lee SAJ, Manzano W, Mayer LES, McMurry C, Moitra V, Pham P, Rabbani L, Rivera RR, Schwartz A, Schwartz JE, Shapiro P, Shaw K, Sullivan AM, Vose C, Wasson L, Edmondson D, Abdalla M. (2020). Psychological distress, coping behaviors, and preferences for support among New York healthcare workers during the COVID-19 pandemic. General Hospital Psychiatry. 66:1-8.
Shechter A, Quispe KA, Mizhquiri Barbecho JS, Slater C, Falzon L. (2020). Interventions to reduce short-wavelength ("blue") light exposure at night and their effects on sleep: A systematic review and meta-analysis. SLEEP Advances. 1(1), 2020.
Vidafar P, Cain SW, Shechter A. (2020). Relationship between Sleep and Hedonic Appetite in Shift Workers. Nutrients. 12(9), 2835
Romero EK, Abdalla M, Thanataveerat A, Alcántara C, Kronish IM, Edmondson D, Shechter A. (2020). Short sleep duration following hospital evaluation for acute coronary syndrome is associated with increased risk of 6-month readmission. Psychosomatic Medicine. 82(1):57-63
Chen Y, Lauren S, Chang BP, and Shechter A. (2018). Objective Food Intake in Night and Day Shift Workers: A Laboratory Study. Clocks & Sleep. 1(1):42-49.
Shechter A, Kim EW, St-Onge MP, and Westwood A. (2018). Blocking nocturnal blue light for insomnia: A randomized controlled trial. Journal of Psychiatric Research. 96:196-202.

Shechter A

, Foster GD, Lang W, Reboussin DM, St-Onge MP, Zammit G, Newman AB, Millman RP, Wadden TA, Jakicic JM, Strotmeyer E, Wing RR, Pi-Sunyer FX, Kuna ST, and the Sleep AHEAD Research Group of the Look AHEAD Research Group. (2017). Effects of a lifestyle intervention on REM sleep-related OSA severity in obese individuals with type 2 diabetes. Journal of Sleep Research. 26(6):747-755.