Lori J. Mosca, MD, MPH, PhD
Professor Emeritus of Medicine at the Columbia University Medical Center; Special Lecturer in Medicine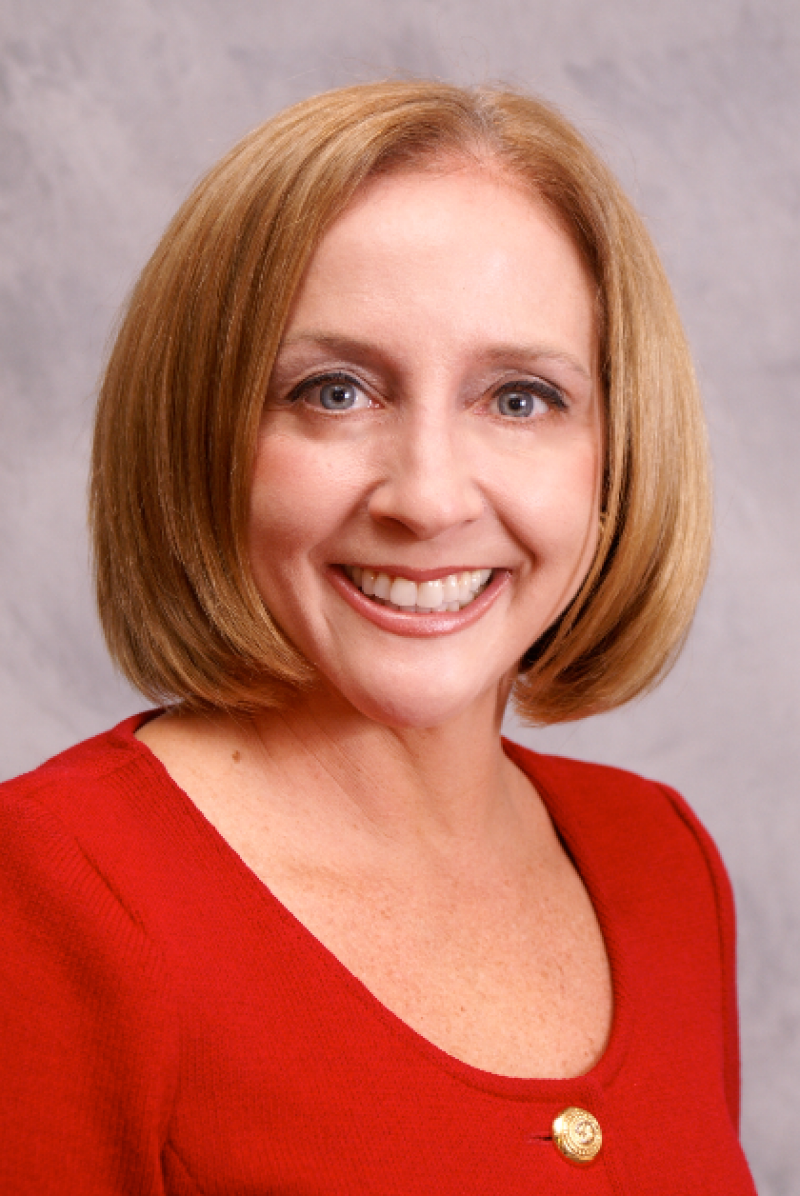 Overview
Lori Mosca, M.D., M.P.H., Ph.D., is Professor of Medicine at Columbia University Medical Center and Director of Preventive Cardiology at NewYork-Presbyterian Hospital. Dr. Mosca received her medical degree from SUNY Upstate Medical University in Syracuse, and her Masters in Public Health and Ph.D. in Epidemiology from Columbia University. She completed a Residency in Internal Medicine at Upstate Medical University and a Fellowship in Preventive Cardiology at Columbia University. Dr. Mosca has been listed among America's and New York's Top Doctors every year since 2005. She is author of Heart to Heart: A Personal Plan for Creating a Heart-Healthy Family.
Dr. Mosca's area of clinical expertise is preventive cardiology and women's health. Her research focuses on lifestyle and family centered interventions to prevent heart disease. She is Principal Investigator of 3 National Institutes of Health (NIH) funded studies including one to evaluate the role of caregivers to improve cardiac patient outcomes. Dr. Mosca has mentored dozens of new investigators and has been supported by a National Heart Lung and Blood Institute (NHLBI) Mid-Career Award in Applied Preventive Cardiology Research. Her research contributions were recognized by the American Medical Women's Association with the 2007 Women in Science Award. Dr. Mosca is also a standing member of the NIH/NHLBI Clinical Trials Study Section.
Dr. Mosca is Past Chair of the American Heart Association (AHA) Council on Epidemiology and Prevention and Past President of the American Society for Preventive Cardiology. She currently chairs the AHA Expert Panel for the Effectiveness-Based Guidelines for the Prevention of Cardiovascular Disease in Women. In 2004 she was the inaugural recipient of the Woman's Day Red Dress Award, and was named the Outstanding Young Alumna at Upstate Medical University. She is also the recipient of the 2011 National American Heart Association's Meritorious Achievement Award and the 2011 Women Heart Wenger Award for Excellence in Medical Leadership. She has been a frequent guest on the Today Show, Good Morning America, Dr. Oz Show, CNN, NBC Nightly News, ABC World News, and the CBS Evening News and recently hosted a PBS special educational program, Dr. Mosca's 3 Keys to Heart Health. Dr. Mosca serves on several editorial boards and is a peer reviewer for leading journals including The New England Journal of Medicine and the Journal of the American Medical Association. She has authored more than 200 scientific publications.
Areas of Expertise / Conditions Treated
Cardiovascular Risk Assessment
Heart Disease and Women
Preventive Cardiology
Women's Health
Academic Appointments
Professor Emeritus of Medicine at the Columbia University Medical Center; Special Lecturer in Medicine
Credentials & Experience
Education & Training
Columbia University College of Physicians and Surgeons
State University of New York Health Science Center, Syracuse
BA, 1980 Indiana University
MD, 1984 State University of New York Health Science Center at Syracuse
MPH, 1992 Columbia University, School of Public Health
MPH, 1992 Columbia University, Mailman School of Public Health
PhD, 1996 Columbia University, New York, NY
Internship: State University of New York Upstate Medical Center, Syracuse
Residency: State University of New York Upstate Medical Center, Syracuse
Fellowship: Columbia Presbyterian Medical Center, NY
Research
Translational and applied preventive cardiology research. Has lead several NIH funded studies evaluating the impact of novel methods to identify and educate persons at risk of cardiovascular disease. Was awarded the American Medical Women's Association Women in Science Award for pioneering work on women and heart disease. Has over 200 publications related to the prevention of heart disease and stroke.
Selected Publications
1. Mosca et al: A Novel Family Based Intervention Trial to Improve Heart Health (FIT Heart): Results of Randomized Controlled Clinical Trial . Circulation: Cardiovascular Quality and Outcomes 2008;1: 98-106

2. Mosca L, Mochari H, Christian AH, Berra K, Taubert K, Mills T, Burdick KA, Simpson SL: A National Study of Women's Awareness, Preventive Action, and Barriers to Cardiovascular Health. Circulation 2006;113: 525-534

3. Mosca L, et al: 2007 Update: American Heart Association Evidenced-based Guidelines for the Prevention of Cardiovascular Disease Prevention in Women.. Circulation 2007;49: 1230-50

4. Mosca L, Linfante AH, Benjamin EJ, Berra K, Hayes SN, Walsh BW, Fabunmi RP, Kwan J, Mills T, Simpson SL: Physician Awareness and Adherence to Cardiovascular Disease Prevention Guidelines in the United States. Circulation 2005;111: 499-510

5. Mosca L, Bairey-Merz N, Blumenthal RS, Cziraky MJ, Fabunmi RP, Sarwate C, Watson K, Willey VJ, Stanek EJ: Opportunity for Intervention to Achieve American Heart Association Optimal Lipid Levels in High-Risk Women in a Managed Care Setting. Circulation 2005;111: 488-493

6. Mosca et al : Effect of Raloxifene on Stroke and Venous Thromboembolism: A Randomized Controlled Trial in Women at Increased Risk for Coronary Heart Disease. Stroke 2009;40: 147-155