Joseph Garcia, MD, PhD
Professor of Medicine at CUMC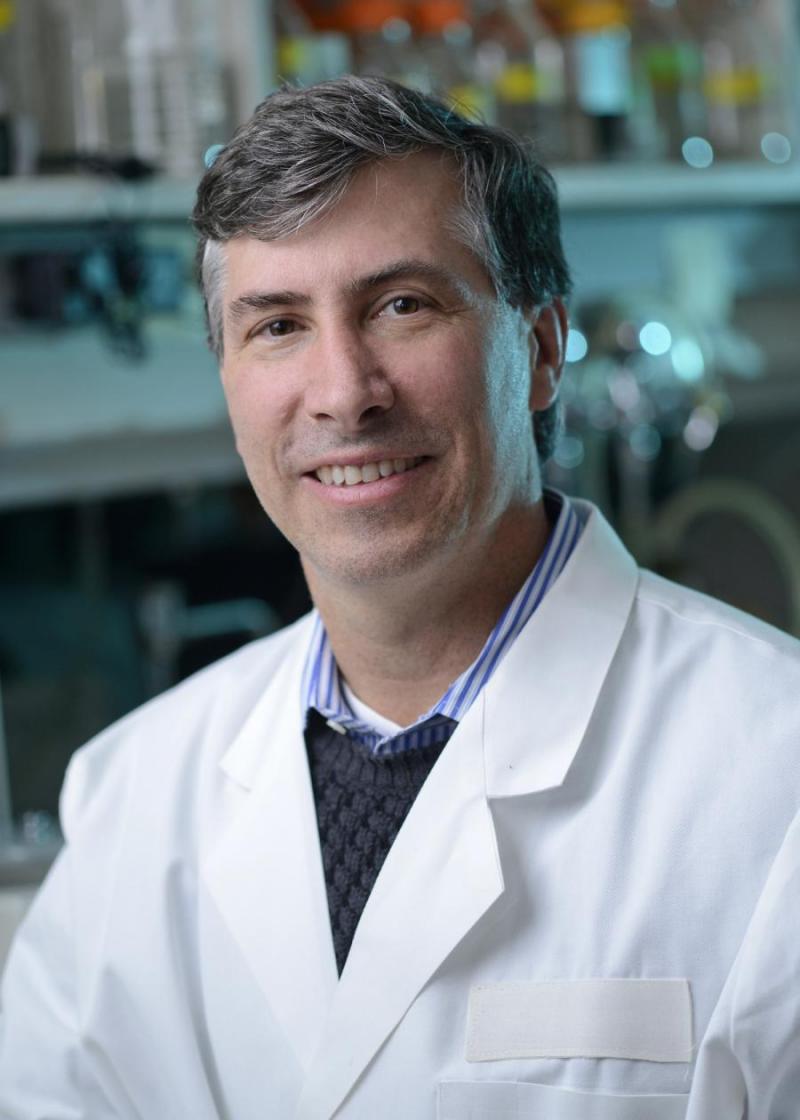 Overview
Academic Appointments
Professor of Medicine at CUMC
Credentials & Experience
Education & Training
BS, Biology, California Institute of Technology
MD, PhD, Medicine/Microbiology&Immunology, University of California Los Angeles
Internship: University of Texas at Southwestern Medical Center
Residency: University of Texas Southwestern Medical Center
Fellowship: University of Texas Southwestern Medical Center
Research
Our overall objective is to identify the molecular basis and biological role for key stress signaling pathways in mammals. A focus of our studies is Hypoxia Inducible Factor 2 (HIF-2), the second of three related and highly conserved stress-activated transcription factors in vertebrates. We use molecular, biochemical, cellular, and physiological approaches to define the HIF-2 signaling axis. Over the years, our laboratory has made novel contributions to the HIF-2 field that have advanced our overall understanding of stress signaling in mammals. HIF-2 signaling is activated by environmental stress associated with oxygen or glucose deprivation. We determined that HIF-2 is acetylated during stress states by Cbp, an acetyltransferase that modifies non-histone and histone proteins in a select manner, and deacetylated by Sirtuin 1, a genetic regulator involved in multiple cellular stress responses. We subsequently identified the rate-limiting step for Cbp-mediated acetylation of HIF-2 as availability of a specific pool of acetyl CoA, which in turn is selectively produced by the acetate-dependent acetyl CoA generator Acss2. We discovered that Acss2, a predominantly cytosolic protein, mediates nuclear signaling by translocating or enriching in the nucleus following oxygen or glucose deprivation. We are actively engaged in discerning how Acss2 mediates its subcellular specific roles in mammals.
Research Interests
Biological roles in mammals regulated by the Acss2/Cbp/Sirt1/HIF-2 signal transduction axis
Molecular determinants of stress signaling in mammals
Grants
Mechanistic Studies and Translational Applications of Stress Signaling in Anemia (Federal Gov)
04/01/16 – 03/31/20
Dynamic Regulation of Erythropoietin Gene Expression in Mammals (Federal Gov)
07/01/17 – 06/30/21
Selected Publications
Scortegagna M, Morris MA, Oktay Y, Bennett M, Garcia JA. The HIF family member EPAS1/HIF-2alpha is required for normal hematopoiesis in mice. Blood 102(5):1634-40 (2003), PMID: 12750163.
Scortegagna M, Ding K, Zhang Q, Oktay Y, Bennett MJ, Bennett M, Shelton JM, Richardson JA, Moe O, Garcia JA. HIF-2alpha regulates murine hematopoietic development in an erythropoietin-dependent manner. Blood 105(8):3133-40 (2005), PMID: 15626745.
Scortegagna M, Ding K, Oktay Y, Gaur A, Thurmond F, Yan LJ, Marck BT, Matsumoto AM, Shelton JM, Richardson JA, Bennett MJ, Garcia JA. Multiple organ pathology, metabolic abnormalities and impaired homeostasis of reactive oxygen species in Epas1-/- mice. Nat Genet 35(4):331-40 (2003), PMID: 14608355.
Dioum EM, Chen R, Alexander MS, Zhang Q, Hogg RT, Gerard RD, Garcia JA. Regulation of Hypoxia Inducible Factor 2 alpha signaling by the stress-responsive deacetylase Sirtuin 1. Science, 324(5932):1289-93 (2009), PMID: 19498162.
Chen R, Dioum EM, Hogg RT, Gerard RD, Garcia JA. Hypoxia increases sirtuin 1 expression in a hypoxia-inducible factor-dependent manner. J Biol Chem, 286(16):13869-78 (2011), PMID: 21345792.
Chen R, Xu M, Hogg RT, Li J, Little B, Gerard RD, Garcia JA. The acetylase/deacetylase couple Creb Binding Protein/Sirtuin 1 controls Hypoxia Inducible Factor 2 signaling. J Biol Chem, 287(36):30800-11 (2012), PMID: 22807441.
Xu M, Nagati JS, Xie J, Li J, Walters H, Moon Y-A, Gerard RD, Huang C-L, Comerford SA, Hammer RE, Horton JD, Chen R, Garcia JA. A mammalian acetate switch regulates stress erythropoiesis. Nature Medicine, 20(9):1018-26 (2014), PMID: 25108527.
Chen R, Xu M, Nagati JS, Hogg RT, Das A, Gerard RD, Garcia JA. The acetate/ACSS2 switch regulates HIF-2 stress signaling in the tumor cell microenvironment. PLoS ONE, 10(2):e0116515 (2015), PMID: 25689462.
Chen R, Xu M, Nagati JS, Garcia JA. Coordinate regulation of stress signaling and epigenetic events by Acss2 and HIF-2 in cancer cells. PLoS ONE, 12(12):e0190241 (2017), PMID: 29281714.