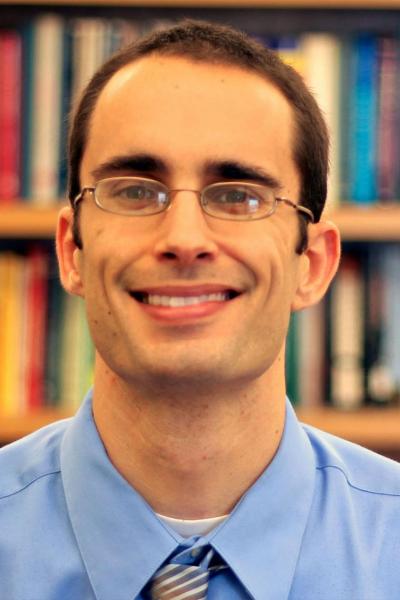 Overview
Academic Appointments
Assistant Professor of Behavioral Medicine (in Medicine and Psychiatry)
Credentials & Experience
Education & Training
BS, 2006 Exercise Physiology, William Paterson University
PhD, 2012 Integrative Exercise Physiology, Temple University
Research
Keith Diaz, PhD is a certified exercise physiologist and Assistant Professor of Behavioral Medicine at Columbia University Medical Center. He is Director of the Exercise Testing Laboratory at the Center for Behavioral Cardiovascular Health. He conducts laboratory- and observational-based research to elucidate the role of prolonged sedentary behavior in the pathogenesis of cardiovascular disease, with a specific focus of iteratively optimizing feasible, sustainable, and cost-effective guidelines for reducing prolonged sitting. He is currently PI of a prospective cohort study examining objectively-measured sedentary behavior as a risk factor for recurrent cardiovascular outcomes in coronary heart disease patients. He is also PI of laboratory-based, cross-over trial examining the optimal frequency and duration of sedentary breaks for improving cardiometabolic health. Dr. Diaz is also interested in the objective measurement of physical activity and sedentary behavior via accelerometry. He has conducted laboratory-based studies testing the validity and reliability of wireless physical activity monitors including the Fitbit One and Fitbit Flex. Dr. Diaz's past work has involved studying the effects of aerobic exercise training on endothelial health in sedentary African Americans. Findings from this work included the observation that aerobic exercise training elicited robust reductions in circulating endothelial microparticles; the first study to demonstrate a favorable effect of a lifestyle intervention on circulating endothelial microparticles. His work has been featured by the New York Times, CNN, CBS News, and the Guardian, among many others.
Research Interests
Sedentary Behavior
Physical Activity
Accelerometry
Cardiovascular Biomarkers
Grants
IMPACT OF PROLONGED SEDENTARY BEHAVIOR ON CARDIAC OUTCOMES AND MORTALITY IN ACUTE CORONARY SYNDROME PATIENTS (Federal Gov)

Jan 1 2017 - Dec 31 2020
MIDCAREER INVESTIGATOR AWARD IN PATIENT-ORIENTED RESEARCH IN HUMAN HYPERTENSION (Federal Gov)

Feb 1 2015 - Jan 31 2020
TESTING BIOPSYCHOSOCIAL MECHANISMS OF THE POSTHOSPITAL SYNDROME MODEL OFEARLY REHOSPITALIZATION IN ACUTE CORONARY SYNDROME PATIENTS (Federal Gov)

Jan 1 2016 - Dec 31 2019
TEST OF A NEW THEORY TO EXPLAIN EXCESS RISK IN CARDIAC PTSD (Federal Gov)

Jul 15 2015 - Mar 31 2019
TRANSLATIONAL RESEARCH OF NEGATIVE EMOTIONS AND ACUTE ENDOTHELIAL DYSFUNCTION (Federal Gov)

Feb 1 2013 - Jan 31 2019
EXERCISE, AGE-RELATED MEMORY DECLINE, AND HIPPOCAMPAL FUNCTION (Federal Gov)

Sep 15 2010 - May 31 2017
EXERCISE, AGING, AND COGNITION: EFFECT AND MECHANISMS (Federal Gov)

Aug 1 2010 - May 31 2017
PSYCHOSOCIAL FACTORS AND CARDIOVASCULAR DISEASE (Federal Gov)

Sep 1 1994 - Feb 28 2017
MIDCAREER MENTORING IN BEHAVIORAL CARDIOLOGY: DEPRESSSION & CARDIOVASCULAR (Federal Gov)

Sep 1 2006 - Jul 31 2016
INCORPORATION OF A HYPERTENSION WORKING GROUP INTO THE JACKSON HEART STUDY (Federal Gov)

Jul 15 2013 - Jun 30 2016
EXERCISE AND INFLAMMATION: AUTONOMIC, AFFECTIVE & CELLULAR MECHANISMS (Federal Gov)

Sep 15 2009 - May 31 2015
PHYSICAL ACTIVITY, DEPRESSION, AND POST-ACS (Federal Gov)

Sep 1 2009 - Jun 30 2014
Selected Publications
Diaz KM, Howard V, Hutto B, Colabianchi N, Vena JE, Safford MM, Blair SN, Hooker SP. Patterns of sedentary behavior and mortality in U.S. middle-aged and older adults: A national cohort study. Ann Intern Med. 2017;167(7):465-475.
Diaz KM, Goldsmith J, Greenlee H, Strizich G, Qi Q, Mossavar-Rahmani Y, Vidot DC, Buelna C, Brintz CE, Elfassy T, Gallo LC, Daviglus ML, Sotres-Alvarez D, Kaplan R. Prolonged, uninterrupted sedentary behavior and glycemic biomarkers among US Hispanic/Latino adults: The Hispanic Community Health Study/Study of Latinos (HCHS/SOL). Circulation. 2017;136(15):1362-1373. PMCID: PMC5634934 [Available on 2018-10-10]
Kronish IM, Diaz KM, Goldsmith J, Moise N, Schwartz JE. Objectively measured adherence to physical activity guidelines after acute coronary syndrome. J Am Coll Cardiol. 2017; 69(9):1205-1207. PMCID: PMC5522177  [Available on 2018-03-07].
Diaz KM, Booth JN 3rd, Seals SR, Abdalla M, Dubbert PM, Sims M, Ladapo JA, Redmond N, Muntner P, Shimbo D. Physical activity and incident hypertension in African Americans: the Jackson Heart Study. Hypertension. 2017; 69(3):421-427. PMCID: PMC5302780 [Available on 2018-03-01].
Diaz KM, Booth JN 3rd, Seals SR, Hooker SP, Sims M, Dubbert PM, Muntner P, Shimbo D. Sedentary Behavior and Subclinical Atherosclerosis in African Americans: Cross-sectional Analysis of the Jackson Heart Study. Int J Behav Nutr Phys Act. 2016;13(1):31. PMCID: PMC4772318
Diaz KM, Howard VJ, Hutto B, Colabianchi N, Vena JE, Blair SN, Hooker SP. Patterns of sedentary behavior in US middle-aged and older adults: the REGARDS study. Med Sci Sports Exerc. 2016;48(3):430-438. PMCID: PMC4760895 
Diaz KM, Krupka DJ, Chang MJ, Peacock J, Ma Y, Goldsmith J, Schwartz JE, Davidson KW. Fitbit: An accurate and reliable device for wireless physical activity tracking. Int J Cardiol. 2015;185:138-140. PMCID: PMC4406840
Diaz KM, Booth JN III, Calhoun DA, Irvin MR, Howard G, Safford MM, Muntner P, Shimbo D. Healthy lifestyle factors and risk of cardiovascular events and mortality in treatment-resistant hypertension: the Reasons for Geographic and Racial Differences in Stroke study. Hypertension. 2014;64(3):465-471. PMCID: PMC4134352