Cardiology at Columbia Bay Ridge
Located in the heart of Bay Ridge, Brooklyn, and close to the Verrazano Bridge, Columbia Bay Ridge offers Brooklyn and Staten Island residents convenient access to expert heart and vascular care.
To make an appointment, please call 212-326-8532 or complete our online appointment request form.
Our Services
Our team will work with you to help keep you healthy and on the go, with a range of on-site services and minimally invasive procedures. Columbia Bay Ridge cardiologists can diagnose and treat conditions affecting the heart and circulatory system, including problems related to poor circulation in your arms and legs. Our specialists offer:
General cardiology care, including:

Physical exams
Extensive review of medical and family history
Follow-up exams
On-site bloodwork
Electrocardiograms (EKG) and other noninvasive testing

Endovascular treatments for circulation issues, including:

Diagnostic evaluation of peripheral artery disease
Vein ablation for varicose veins
Coordination of minimally invasive revascularization
Management of ischemia-related wounds

Heart valve specialty care, including:

Aortic stenosis
Mitral regurgitation
Left atrial appendage occluder therapy

Electrophysiology care for heart rate and rhythm issues
Highlights
On-site Imaging
Columbia Bay Ridge offers on-site diagnostic testing, including echocardiography and vascular ultrasound.
Care Through the Columbia Network
If you do need a complex cardiac procedure, our team will help coordinate care with Columbia's Interventional Cardiovascular Care program, one of the premier interventional cardiac care centers in the world.
Your Safety Is Our Priority
We're doing everything we can to keep our patients and staff safe during the COVID-19 pandemic. We've configured our waiting area to maintain physical distancing, and we require face coverings for everyone at our practice—no exceptions. Our Columbia Bay Ridge location has a separate checkout area that helps minimize crowding. We've also adjusted our scheduling to spread appointments out and avoid large groups waiting. And we've continued to clean our exam rooms and waiting areas to meet the same high standards we've always set. 
Columbia Virtual Visits
Columbia Bay Ridge also offers Virtual Visit telehealth appointments, so you can see your doctor from the comfort of your own home. You'll receive the same quality care you've come to expect from an in-person visit, without having to come into the office. All you need is a compatible smartphone or similar device and a strong internet connection.
When you call for an appointment, our team will work with you to determine if a Virtual Visit is right for you.
Our Team
General Cardiology
Endovascular Care
Sahil Parikh, MD
Sanjum Sethi, MD, MPH 
Heart Valve Specialty Care
Electrophysiology
Cardiology at Columbia Bay Ridge
United States
Open location in Google Maps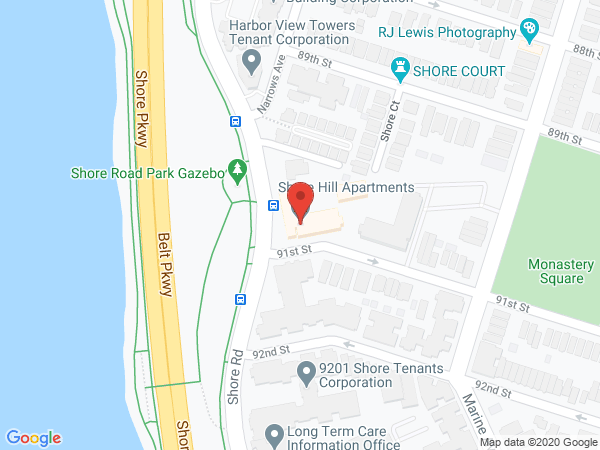 Make an Appointment
Columbia Bay Ridge is open and taking appointments. We accept most major insurance plans, and can verify your plan when you call to make your appointment.
For electrophysiology appointments, please call 212-305-8559.
For all other appointments, please call 212-326-8532.
Or complete our online appointment request form and our office will follow up with you soon.