Training Program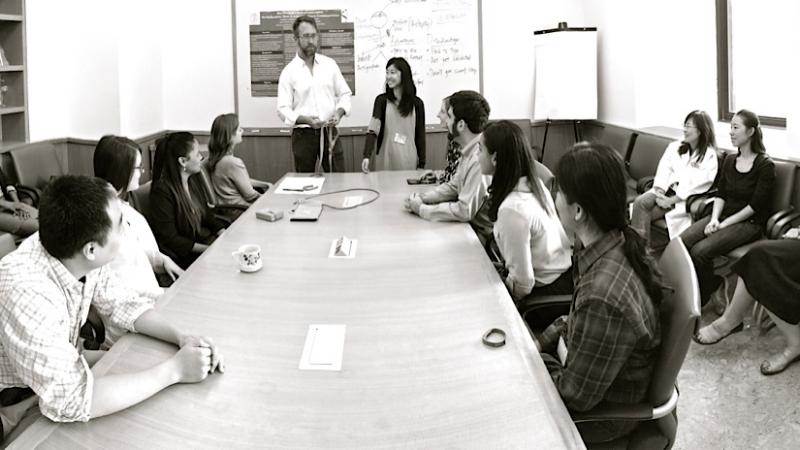 The Center for Behavioral Cardiovascular Health (CBCH) training program is dedicated to developing the next generation of cardiovascular behavioral medicine researchers:
Diversity supplements
National Institutes of Health - K awards
Mentors on K awards
Mentors to fellows, residents, and medical and graduate students interested in pursuing their careers in research
Director of the Clinical Translational Science Training (T32) Award on multidisciplinary patient-oriented research
Involvement in the Columbia Summer Research Institute
Training Report
CBCH offers training at the doctoral and postdoctoral level in cardiovascular behavioral medicine. This program is committed to the training of physicians, psychologists, and other professionals interested in patient-oriented research with a primary focus on factors that underlie the development, diagnosis, and treatment of cardiovascular disease. Our goals are, by the end of training, for fellows to be professionally active in cardiovascular behavioral medicine research, to demonstrate an enhanced ability to integrate science and practice, and to have a clear sense of professional identity and self-confidence consistent with roles as clinical research leaders in this field.
Training faculty includes physicians with subspecialties in cardiology and internal medicine, and psychologists with specialties in clinical, social, personality psychology, as well as sociology. Training is full time and for one and two year periods depending on the interests and success of the fellow. The first year typically emphasizes the teaching of basic techniques in patient-oriented research and the development of a specific research question for the trainee. The second year is then focused on the conduct of a study to answer this question, and to provide sufficient pilot data for the preparation of an application for independent funding, thereby supporting the career growth of the trainee. The training program is directed primarily at fellows with some prior experience in patient-oriented research, but can also be adapted to accommodate the needs of individuals with other previous research experience.
CBCH has a long history of training in cardiovascular behavioral medicine research and has a large portfolio of NIH and private sector research funding that supports the training program. We are also closely involved with the institute-wide pre and postdoctoral training offered by the Institute on Clinical and Translational Research, as well as the NIH-funded cardiology and general medicine fellowship programs.