Overview of Columbia Interventional Cardiovascular Care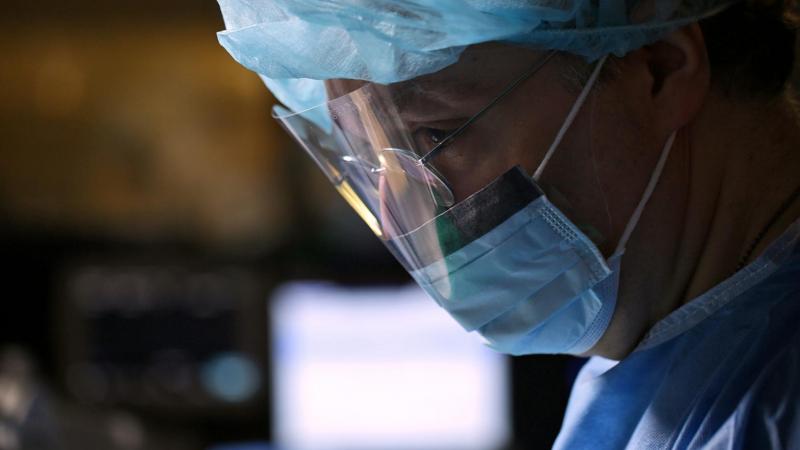 Columbia Interventional Cardiovascular Care offers cutting-edge treatments for virtually every heart and vascular condition, using non-invasive treatments such as stenting, angioplasty and atherectomy and more specialized treatments such as percutaneous therapies for congenital and structural heart disease and other vascular conditions.
Advanced Treatments for Heart Disease Without Invasive Surgery
When treating heart problems, many procedures that were formerly done in an operating room can now either be done solely in a catheterization lab or as part of a hybrid procedure, which combines diagnostic imaging, minimally invasive procedures, and traditional surgery in one place at the same time. Columbia Interventional Cardiovascular Care remains at the forefront of these advancements in heart disease treatments. Our staff of more than 30 interventional cardiologists includes renowned experts in treating the most complex cardiovascular disease and are pioneers in developing transcatheter minimally invasive techniques and technologies. We perform more than 11,000 cardiac diagnostic and interventional treatments each year, with outstanding patient outcomes.
Specialists in High-Risk Cases
Our expertise and experience allows us to take on cases that may be too high risk for other institutions. If you have been told your case is inoperable, our team can provide a second opinion and offer you safe and effective options that may be available to you.
Minimally Invasive Techniques
With state-of-the-art catheterization labs and a hybrid catheterization lab/operating room, our multidisciplinary team specializes in the latest diagnostic tests and catheter-based treatments. Whenever possible, we use minimally invasive approaches to maximize safety, decrease discomfort, and shorten hospital stay and recovery time. Our interventional cardiologists and cardiothoracic surgeons have worked together for decades to develop procedures that combine surgical and catheter-based techniques, resulting in safer, less invasive hybrid or interventional treatments.
Cutting-Edge Research and Clinical Trials
Our patients have access to novel experimental therapies and landmark studies through participation in clinical trials. The area that has advanced the most in recent years has been the treatment of valvular heart disease. Our clinicians are at the forefront of burgeoning research for percutaneous repair and replacement of the mitral and tricuspid valve and transcatheter replacement of the aortic valve.
A Commitment to Patient-Centered Care
At Columbia Interventional Cardiovascular Care, we understand that getting the care you need can at times be a stressful and confusing process. We are here to answer your questions, listen to your concerns and support you every step of the way, from evaluation through your procedure, recovery, and beyond.
We work closely with your primary care physician and cardiologist and consider them an extension of our team. We rely on our community partners, working together to develop plans for cardiac and vascular intervention and managing post-procedure care. As part of Columbia University Irving Medical Center, we have access to a wide range of cardiac experts across multiple subspecialties.