Our Services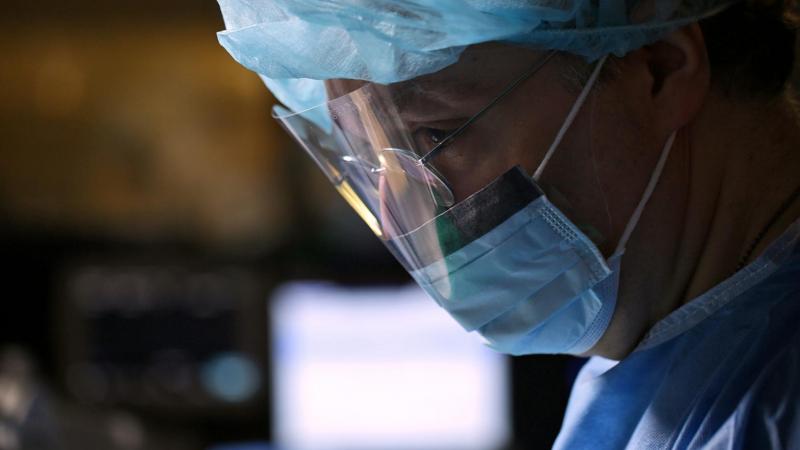 The Columbia Interventional Cardiovascular Care program is one of the leading centers for interventional cardiology in the world. The center combines the unmatched clinical skills of Columbia cardiologists, state-of-the-art facilities with the latest technologies at NewYork-Presbyterian Hospital, and a history of pioneering research that has changed the face of heart health care. 
Our Services
Complex Coronary Care
The Complex Coronary Care team specializes in treating severe coronary artery disease (CAD) in patients who are considered "high risk" and have often been turned down for surgery or procedures elsewhere. 
We perform more complex and high-risk procedures than any other team in the New York City region. We serve as an important training site for other experts from around the world. Our expertise and experience allows us to take on cases that may be too challenging for other institutions, offering safe and effective options to patients that have been told they have none.
Learn More About Complex Coronary Care
Heart Valve Care - The Columbia Structural Heart and Valve Center 
The Columbia Structural Heart and Valve Center is a collaboration between our interventional cardiologists and the Columbia Division of Cardiothoracic Surgery. Our world-renowned team has a proven history of safety, innovation, and skill. The center performs over 1,000 structural procedures per year, including many complex, high-risk procedures. 
Columbia helped develop many of the interventional valve replacement procedures in use today, including transcatheter aortic valve replacements (TAVRs). And according to the New York State Department of Health, Columbia outperformed all area hospitals for TAVRs—only Columbia performed significantly better than the state average.
Learn More About the Columbia Structural Heart and Valve Center
Vascular and Endovascular Care
Vascular disease is any condition that causes problems with blood flow in your circulatory system—your arteries, veins, and lymphatic vessels. Endovascular treatments are minimally invasive procedures that use small incisions and catheters to access the disease site through the blood vessel and restore healthy blood flow. They offer a safe, less complicated alternative to surgery, with significantly less recovery time
Our interventional cardiologists have experience with even the most complex vascular conditions, and we continue to drive research into innovative and groundbreaking potential treatments. And because vascular conditions can also affect many areas of the body, treatment may require input from other specialists. Our top-notch team collaborates with other world-renowned experts at Columbia University Irving Medical Center (CUIMC), ensuring that you receive the care you need.
Learn More About Vascular and Endovascular Care
Cardiorenal Care
The Cardiorenal Care program provides specialized heart care for patients with advanced kidney disease. These patients are often turned down for heart procedures or renal transplant clearances because the dye commonly used in cardiac tests and interventions is highly toxic to the kidneys.
Our specialists use an innovative approach that greatly reduces the amount of dye used—letting us safely and effectively perform these procedures while reducing the risk of kidney damage. These "low-contrast" interventions and imaging can help patients get the care they need—including life-saving kidney transplants. 
Learn more about Cardiorenal Care
Highlights of Our Program
Advanced Treatments for Heart Disease Without Invasive Surgery
When treating heart problems, many procedures that were formerly done in an operating room can now either be done solely in a catheterization lab or as part of a hybrid procedure—combining diagnostic imaging, minimally invasive procedures, and traditional surgery in one place at the same time. 
Columbia remains at the forefront of these advancements in heart disease treatments. Our interventional cardiovascular center offers cutting-edge, minimally invasive treatments for virtually every heart and vascular condition—from stenting, angioplasty, and atherectomy to more specialized treatments like percutaneous therapies for congenital and structural heart disease and other vascular conditions.
Our staff of more than 30 interventional cardiologists includes renowned experts in treating the most complex cardiovascular disease. We perform more than 11,000 cardiac diagnostic and interventional treatments each year, with outstanding patient outcomes. And we continue to lead the way by developing new minimally invasive transcatheter techniques and technologies.
Cardiac Cath Lab
The Catheterization Laboratory at NewYork-Presbyterian Hospital is the largest cath lab in New York City. The lab provides the Columbia Interventional Cardiovascular team with access to the latest technology, including advanced diagnostic testing. The first-rate support team is dedicated to making sure that your treatment is fast, comfortable, and effective.
Learn More About the Catheterization Laboratory at NewYork-Presbyterian Hospital
Cutting-Edge Research and Clinical Trials
Our patients have access to novel experimental therapies and landmark studies through participation in clinical trials. Our clinicians are at the forefront of burgeoning research for cardiac care, helping to develop new standards of care for areas like valvular heart disease. Our work with percutaneous repair and replacement of the mitral and tricuspid valve and transcatheter replacement of the aortic valve has helped define the next generation of treatment. And our commitment to innovation and ingenuity will help define care for the future, as well. 
Learn More About Research and Clinical Trials at Columbia
Care at Columbia
We work closely with your primary care physician and cardiologist and consider them an extension of our team. We partner to develop plans for cardiac and vascular intervention and managing post-procedure care. 
As part of CUIMC, we have access to a wide range of cardiac experts across multiple subspecialties. And since heart disease is often accompanied by other chronic and serious conditions, we can coordinate with other CUIMC experts in the management of complex disease.
At Columbia, we understand that getting the care you need can at times be a stressful and confusing process. We are here to answer your questions, listen to your concerns and support you every step of the way, from evaluation through your procedure, recovery, and beyond.
Convenient Locations Near You
We offer options to make it easy to get the care you need. Our specialists see patients at locations throughout New York City and Westchester. We'll coordinate your care and make sure that your team works together—no matter where you come see us. From Bay Ridge to Tarrytown, you'll get the same exceptional care.
Available for Virtual Visits
And for some visits, we offer Virtual Visit telehealth appointments, so you can see your doctor from the comfort of your own home. Ask us about Virtual Visits when you make your appointment.
 Learn More About Virtual Visits
Make an Appointment
We accept most major insurance plans and can verify your plan when you call to make your appointment. 
To make an appointment, please call 212-305-7060. Or complete our online appointment request form and indicate what service you require. Our office will follow up with you soon after.