Heart Valve Care at ColumbiaDoctors Tarrytown
ColumbiaDoctors Cardiology is proud to offer Westchester residents access to comprehensive heart valve care from expert providers at our Tarrytown location.
To make an appointment, call 212-342-0444 or complete our online appointment request form.
Heart Valve Care in One Location
Our cardiologists at ColumbiaDoctors Tarrytown can provide the full spectrum of diagnostic and consultation services—including state-of-the-art imaging tests--all in one location. Our heart valve specialists will evaluate your condition and work with you to help manage your care. And you'll receive the same comprehensive evaluation you'd receive at ourColumbia University Irving Medical Center/NewYork-Presbyterian Hospital location—right here in Westchester.
Our Services
Consultations and second opinions
On-site CT scanning
On-site Echocardiograms 
On-site bloodwork
Conditions We Treat
Aortic Valve Stenosis
Aortic Valve Regurgitation
Mitral Valve Stenosis
Mitral Valve Prolapse
Mitral Valve Regurgitation
Tricuspid Valve Stenosis
Tricuspid Valve Regurgitation
Highlights
Unmatched Expertise
Our heart valve specialists are part of the Columbia Structural Heart & Valve Center—a world leader in interventional valve replacement and repair. A collaboration between Columbia's interventional cardiologists and cardiac surgeons, the center has helped develop many of the interventional valve replacement procedures in use today, including transcatheter aortic valve replacements (TAVRs).
Care Through the Columbia Network
If you do need a valve procedure, our team at ColumbiaDoctors Tarrytown will help coordinate your care at Columbia University Irving Medical Center/NewYork-Presbyterian Hospital—the leading site for valve procedure outcomes according to a recent New York State Department of Health study.
Columbia Virtual Visits
ColumbiaDoctors Tarrytown also offers Virtual Visit telehealth appointments, so you can see your heart valve specialist from the comfort of your own home. You'll receive the same quality care you've come to expect from an in-person visit—all you need is a compatible smartphone or similar device and a strong internet connection.
When you call for an appointment, our team will work with you to determine if a Virtual Visit is right for you.
We're Working to Keep You Safe
The safety of our patients and staff is our number one priority. To keep everyone healthy during the COVID-19 pandemic, we've made some changes. Our waiting area is spaced to help maintain physical distancing, and we require face coverings for everyone at our practice—no exceptions. We're also scheduling appointments to minimize wait times and avoid large groups. And as always, we're cleaning our exam rooms and waiting areas to meet our high standards for safety.
Our Team
Susheel K. Kodali, MD
Director, Columbia Structural Heart & Valve Center
Our Location
ColumbiaDoctors Tarrytown
United States
Open location in Google Maps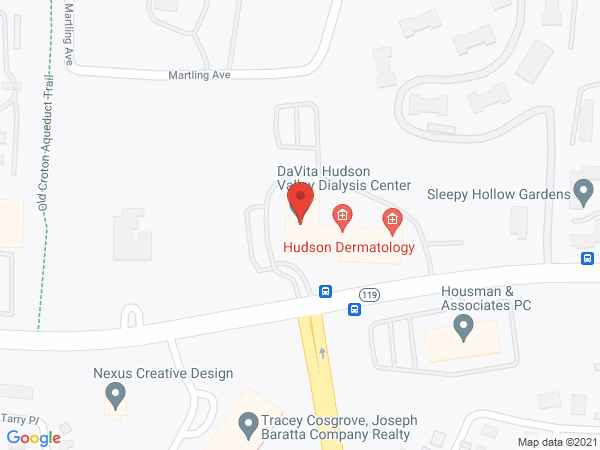 Getting Started
ColumbiaDoctors accepts most major insurance plans and can verify your plan when you call to make your appointment.
To make an appointment, contact us at 212-342-0444 or complete our online appointment request form.