About Us
The Center for Advanced Cardiac Care
Make an Appointment
Contact the Center for Advanced Cardiac Care to make an appointment with one of our heart failure specialists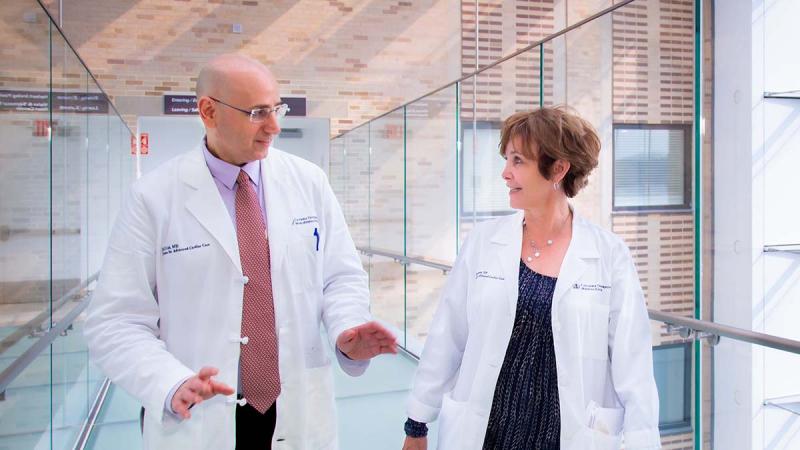 Heart failure occurs when the heart muscle doesn't pump blood as well as it should. It's a dangerous, potentially fatal condition that also directly affects quality of life. If you've been diagnosed with heart failure or a related condition, choosing the right team to help manage your care can make all the difference. 
The Center for Advanced Cardiac Care
The Center for Advanced Cardiac Care at Columbia University Irving Medical Center/NewYork-Presbyterian Hospital Center (CUIMC/NYP) is the largest comprehensive heart failure treatment center in the nation. 
We are ranked #4 in cardiology in the U.S. and #1 in the New York metro area according to the U.S. News and World Report
With over 21 board-certified heart failure physicians, we are one of the largest centers in the nation
We pioneered many of the heart failure treatments that have become standard of care for patients internationally
Our team of highly experienced and dedicated practitioners are trained to treat:
Our multidisciplinary team includes specialists in cardiovascular medicine, cardiothoracic surgery, immunology, pharmacology, pathology, palliative care, infectious disease, and nephrology, as well as nurse practitioners, financial coordinators, and experts in nutrition and social work.
Heart Transplantation and Left Ventricular Assist Device (LVAD)
Heart failure may remain stable for decades with guidelines-directed optimal medical therapy and consistent medical visits, however, a small proportion of patients will progress to advanced disease that will require heart transplantation and/or left ventricular assist device (LVAD) to prolong life.
With more than 2,600 heart transplants, we have performed more heart transplants than any other center in the world, with a one-year post-transplant survival rate of 93.7 percent.
Our LVAD program was established in 1990 and has the longest clinical and research legacy in the country. 
We have been leaders in major clinical trials, including the latest MOMENTUM 3 trial for the newest generation of LVADs