Cardiac Amyloidosis
Make an Appointment
Contact the Center for Advanced Cardiac Care to make an appointment with one of our heart failure specialists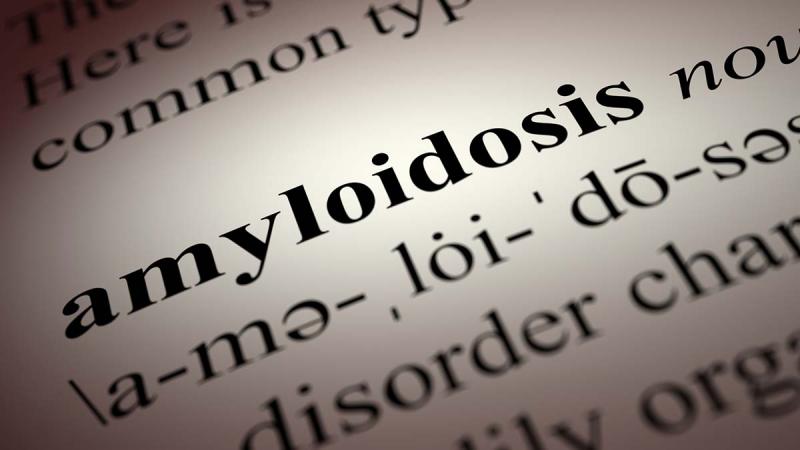 Cardiac amyloidosis is a serious condition that develops when an abnormal protein called amyloid builds up in the heart, interfering with its ability to pump blood. There are two main types of cardiac amyloidosis, and they are based on the type of protein that accumulates in the heart:
Light chain or AL amyloidosis
Transthyretin amyloidosis or ATTR.
Symptoms and Complications
Some patients with cardiac amyloidosis develop an abnormal heart rhythm called atrial fibrillation that dramatically increases the risk of stroke. It is vital that these patients be treated with blood thinners. Other complications include:
Dizziness
Lightheadedness/passing out
Diarrhea
Constipation
Difficulty urinating
Heat or cold intolerance
Abnormal sweating
Pain in the hands and feet from nerve damage
Need for a pacemaker
Diagnosis
Cardiac amyloidosis is often mistaken for other conditions like heart disease. Any delay in diagnosis can be particularly damaging because the longer cardiac amyloidosis remains untreated, the worse the heart functions.
AL amyloidosis requires a biopsy to make the diagnosis. The biopsy does not need to be from the heart, but a heart biopsy is the gold standard or best way to make the diagnosis of this form of amyloidosis.
ATTR can be diagnosed with a combination of blood tests and heart scan called a PYP (Pyrophosphate) scan. Biopsies are also sometimes needed.
Treatment
Treatment for cardiac amyloidosis depends on the type of amyloidosis.
AL amyloidosis is treated with chemotherapy to stop the cell that is producing the abnormal protein, called the plasma cell. These therapies are called anti-plasma cell therapies.
There are also many medications to treat the light chain or AL form of cardiac amyloidosis. These medications are given by a hematologist/oncologist.
ATTR cardiac amyloidosis is treated with an oral medication called tafamidis. This medication prevents the protein from changing to an abnormal form that can get stuck in the heart.
Many patients with ATTR develop a slowing of their electrical system in the heart and require a permanent pacemaker.
Rarely, a patient with cardiac amyloidosis may require and be eligible to have a heart transplant.
Treatment at Columbia
Columbia University Irving Medical Center. NewYork-Presbyterian Hospital (CUIMC/NYP) is a Center of Excellence for Cardiac Amyloidosis. We have one of the largest cardiac amyloidosis programs in the country. In addition to access to state of the art treatment, we provide access to novel therapies through a multitude of clinical trials.
The Columbia Amyloidosis Multi-Disciplinary Program (CAMP) hosts a multi-disciplinary team that collectively develops individualized treatment plans for patients with ATTR. Our specialists include:
Cardiologists
Hematologists/oncologists
Nephrologists
Neurologists
Pathologists
Nurses
Occupational and physical therapists
Columbia has been at the forefront of developing therapies for transthyretin amyloidosis. Clinical Investigators at Columbia led the study of a novel treatment for this form of cardiac amyloidosis called tafamidis, which was approved by the FDA in May 2019. Our providers have the longest and largest experience in prescribing tafamidis.
Columbia is leading several late phase clinical trials of newer therapies for transthyretin amyloidosis. Through partnership with Columbia, Weill Cornell Medicine has also developed a program to provide tafamidis to patients with cardiac amyloidosis, and is similarly engaged in clinical trials of new therapies.
Most centers in the United States consider amyloidosis a contraindication to heart transplant. However, at CUIMC/NYP, we offer transplantation as an option for patients with cardiac amyloidosis. We are one of the largest such programs in the country with outcomes that match those of patients undergoing cardiac transplantation for other reasons.