Mobile Heart Health App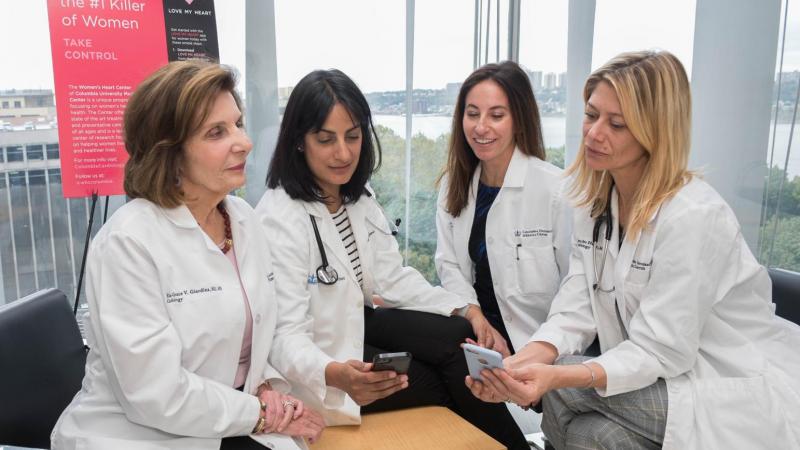 Elsa-Grace Giardina, MD, MS, Director/Founder; Sonia Tolani, MD, Director; Natalie Bello, MD, MPH; Director of Research, Jennifer Haythe, MD, Director Cardiac Obstetrics Service
The Women's Heart Center is dedicated to educating all women about heart disease and helping them make healthy lifestyle choices. We are reaching women across the country and globally with our mobile health app, available from the App Store or Google Play.
Download Love My Heart for iPhone.
Download Love My Heart for Android.
Love My Heart: A Mobile Health App for Women
Based on the most up-to-date guidelines on women's heart disease, the app empowers women to learn about personal heart disease risk and build a lifestyle plan to stay healthy. This app was developed based on research showing that 90% of heart disease in women can be prevented. The app guides women to answer questions about cardiovascular risk and then provides a heart risk score. It then guides women to choose activities that can have a real impact on good health and reduce risk.